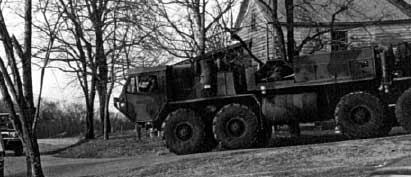 John Avery
age 58, serving 20 years
charged with conspiracy to manufacture marijuana, ongoing criminal enterprise, aiding and abetting, money laundering
"They basically killed my whole family."
---
In 1994, a fifty acre piece of land in the name of John Avery and his deceased son was raided by upwards of 75 DEA agents, local police and sheriffs in Kentucky. They reported that over 1250 marijuana plants were found in an underground grow room on the property. They arrested John's son-in-law, Ricky Daniels, and a friend, David Tapley who soon found out that they were facing many years in prison for their part in the grow operation.
The only way they could avoid long prison sentences was to testify and implicate others in a conspiracy. The government apparently wanted John Avery, and in order to charge him with being a leader of a 'continuing criminal enterprise,' they needed five names. Daniels blamed his wife, Michele. Tapley was able to get John indicted from a wiretap. For his efforts as an informant, Tapley was rewarded with $10,500 by the government.
They also pointed to John's other daughter, Sheri, and her deceased brother which satisfied the 'five' necessary to cut a deal.
Michele admits that her deceased brother (who lived on the property and was killed in a freak accident while repairing his vehicle three months prior to the raid) was probably involved in the grow operation, but she and the rest of her family claim that they knew nothing about it. No evidence was found to implicate them &emdash; no fingerprints (except John's on one piece of portable equipment), no plants, no pictures &emdash; just the words of Daniels and Tapley, who ultimately got off with the relatively light sentences of five years and two and a half years, respectively, for their cooperation with the prosecutor.
The Averys still maintain their innocence. John says he was a hard-working citizen who paid his taxes and owned a family business, Twin Lakes Drilling with one oil rig. He and his wife were saving up their money for the day that they could move from a basement home on an adjacent property they were living in for twenty years to the home they were building on the fifty acre property. The government confiscated the entire property and the two houses on it, one of which was almost built.
Though she is in poor health herself, John's wife, Eddie, has been left alone to care for her young grandchildren, Sheri's two sons, and Michele's disabled daughter until her daughters are released from prison. Michele now divorced from Daniels is serving ten years. Sheri is serving 6-1/2 years.
Says John:
"They basically killed my whole family. They took me and my daughters away from their mother, my wife, and their children, my grandchildren.
"Unless my attorney ... can overturn my conviction based on double jeopardy and several constitutional
violations, I will die in prison considering my medical condition as a paraplegic, and my daughters won't see their children, who one of the children has hydrocephalus, for God knows how long."