Deborah Mendes
age 41, serving 12 years, 7 months
Charged with conspiracy to aid and abet in distribution of cocaine;
career criminal enterprise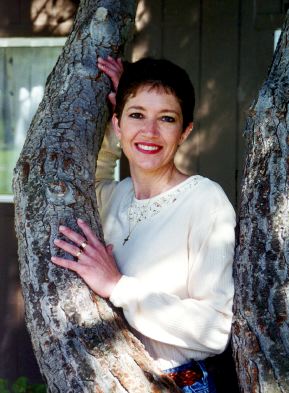 "How very naive I was."
Deborah Mendes was enjoying a successful career as an assistant Vice President and branch manager for the Bank of America when she was offered a position by a former practicing attorney who had several commercial accounts at her bank. He represented a group of foreign investors who were involved in real estate and other business transactions in the US and overseas.
Her indictment alleged that she assisted these investors in drug trafficking activities by managing their funds, purchasing and leasing residences and commercial warehouses to store cocaine, and depositing drug proceeds in less than $10,000 increments to avoid Federal Currency Reporting requirements.
Although the prosecution called seventy witnesses at the trial, none of these witnesses provided first-hand testimony that she knowingly and willfully participated in a conspiracy to distribute cocaine. The case was based entirely on circumstantial evidence relating to her involvement in financial and real estate transactions on behalf of the investment company. She had no knowledge of the illegal activities of her employers.
In July 1992, she returned from Mexico where she was living and self-surrendered to the authorities, anxious to clear her name and prove herself innocent of the charges against her.
"Unfortunately, I thought I simply had to turn myself in, tell my story and 'Liberty and justice for all' would prevail. How very naive I was.
"I am not the only one to suffer. My parents are devastated. They feel guilty because they helped convince me that coming back from Mexico and turning myself in was the right thing to do. My sisters and their families have also been seriously affected by all of this. Most of all, my children are suffering. They lost their father to cancer, five years ago, their mother one year later [to the criminal justice system] and at the same time lost each other by having to live in separate homes, hundreds of miles apart."