HUMAN RIGHTS & THE DRUG WAR is the recipient of
The Robert Randall Award for Achievement
in the Field of Citizen Action 2001.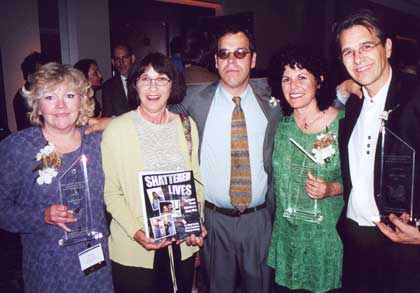 Co-recipients: Chris Conrad, Mikki Norris & Virginia Resner of HRDW; Nora Callahan for The November Coalition; Randy Credico for the Wm. Moses Kunstler Fund for Racial Justice. Photo, l-r: Nora, Virginia, Randy, Mikki, Chris.